Our Commercial Real Estate Blog
When you're searching for the best location for your business, you might feel like a hunter … but if you aren't careful with your lease negotiation, you could end up being the prey. Being informed and prepared is essential to avoid becoming the metaphorical wounded gazelle in the jungle that is the real estate marketplace.
The landlord and tenant go head to head during the negotiation process — each doing his or her best to profit from the exchange. Due to natural understanding of the market and the property's place in it, the landlord can sometimes have an advantage over the tenant. If you don't keep a wary eye out, a landlord could lead you into a tax trap.
Make sure to watch out for these mistakes if you want to come out on top:
Mistake 1: Not renegotiating at the end of the original lease
When you renew a lease, no matter what, you're never in exactly the same position that you were in when you originally negotiated the lease. You now have information about the space, the market, the area, and the landlord — and this information can be used to negotiate a lease that is better suited to you than your previous one, when you were still learning about the property.
Mistake 2: Moving spaces instead of renegotiating
If there are issues with your space, don't skip out immediately — allow that to factor into your renegotiation. Moving will be expensive and time-consuming, not to mention that you might run into other problems in a new space that your current space doesn't have. If your current space can still house your business and meet your basic needs, always renegotiate to get the best deal. You may be able to find ways to compensate for the issues you've come across so far.
Mistake 3: Going it alone
If you truly want to negotiate a better lease, your best bet is to hire representation. A tenant broker is on your side and has the expertise and education to identify risks and avoid pitfalls that you might not even know to look for. In addition, the presence of a broker will force your landlord to recognize the possibility of losing you as a tenant and will make them more disposed to offer the changes and amenities you want.
In the commercial real estate game, you want to be the hunter — so make sure you hunt with a pack! A broker can keep you from being the victim of a bad commercial lease, and make sure you come out on top.
Contact Manhattan Commercial Realty by phone at 212-624-9224, by email or online.
According to an analysis of CoStar Group data by real estate magazine The Real Deal, the Penn Plaza and Garment District submarket handily beats Chelsea, Times Square, and SoHo as the most active leasing market — in fact, it even comes close to being more active than all three combined. Here is the low-down to help you get to know this popular area.
Also known as the Fashion District, this center of fashion design and manufacturing has been located in Manhattan between Fifth and Ninth Avenues, from 34th to 42nd Street, since around 1850.
Before the 19th century, most people either made their own clothes or had them custom-made by tailors. In the early 19th century, ready-made garments were growing in popularity — and with the invention of the sewing machine, these garments were able to be industrialized. Those factories needed workers, of course — so, in keeping with New York's melting pot history, garment manufacturers mainly employed German and central European workers, bringing even more ethnic diversity to the area. By the 1860s, the majority of people were buying — not making — their clothing. In fact, by the beginning of the 20th century, more than half of clothing in the entire United States was being manufactured in the Garment District!
From a real estate perspective, the Garment District is diverse — it's full of technology, advertising, media, and information (TAMI) industries, entrepreneurs, and finance leaders. Professionals flock to the area. There's also a growing presence of new residential developments, luxury hotels, specialty retailers, and fine restaurants. The public plaza in the center creates a great sense of community, and the whole district has a modern, artsy feel.
A hub of fashion and art
In the one square mile that is the Garment District, there are literally thousands of fashion-related businesses. Whether you're looking for apparel, accessories, or textiles, you'll definitely find what you need. If you're planning a shopping trip, consider scheduling it around a "sample sale," where some garments are marked down as much as 80%!
There are a wide variety of art installations in place year-round, the Broadway sculpture series regularly brings unique sculptures to the neighborhood, and when you factor in the annual Arts Festival, the Garment District is a fantastic opportunity for artists and art lovers alike.
Looking for a caffeine boost? There are plenty of independent cafes that offer specialty coffee and espresso. Enjoy a cocktail with a view at one of the many rooftop bars and lounges. For dinner, find anything from inexpensive curry to fine-dining Italian and steakhouses — there is something for every palate in the Garment District!
Contact Manhattan Commercial Realty by phone at 212-624-9224, by email or online.
Moving business locations is an exciting time, especially in New York City. While the process can be inconvenient, there are also many benefits to moving locations and plenty of ways to make the transition easier — including using a broker to negotiate your lease space.
Tip No. 1: Start planning early and don't be afraid to ask for help.
The more time you have, the easier everything will be. Start planning as early as you can to ensure that you don't miss or rush any steps in the process. Consider asking for the help of a trained realty group — such as MCR — to ensure the process runs smoothly.
Tip No. 2: Introduce new ways of working.
With a new location can come a new way of working. Designing a new space allows you to look at how your business runs and seek out ways it could be improved. Consider bringing in standing desks or treadmill desks, introducing an open floor plan to foster communication and productivity, or try other trending ways to switch up your workspace and keep employees on their toes.
Tip No. 3: Expand your workforce with your space.
Did your previous workspace have employees crammed two-per-cubicle or sitting in a janitor's closet for lack of space? A new workspace can accommodate a bigger workforce and allow room for your business to grow.
Tip No. 4: New space, new attitude.
A new space can refresh workers' attitudes, change external company perspective, and increase excitement and motivation in the workplace. Look at a new location as a fresh start, and take advantage of the morale boost and potential for change that it offers.
Tip No. 5: Build your brand into your space.
Your old space may not have had room for enhanced brand design and recognition, but a new space is a blank canvas on which you have the opportunity to enhance and improve your brand.
Moving locations doesn't have to be a headache — instead, it can be an opportunity to improve and get a new start. With MCR's expert guidance and knowledge, we can make sure your move is a positive change.
Contact Manhattan Commercial Realty by phone at 212-624-9224, by email or online.
When hunting down the perfect commercial space to lease in Manhattan, flexibility should be your top priority.
Of course it's important to know what you absolutely must have in order to do business, but you should be willing to explore multiple alternatives for a good fit. In short: You have to be flexible and willing to compromise in every aspect to make sure you end up with a space that fits your needs.
Thinking comprehensively about your needs and wants will help you determine which aspects of a property are most important to you. Bring these needs and wants with you, but be ready to identify areas within that list where you can be flexible. Nothing will kill your property search like a rigid list of demands.
You should attempt to negotiate for everything you want in a property, but without the willingness to be flexible, those negotiations will probably not turn out favorably. If there's even a chance you could have one of the amenities on your list, then you should absolutely try for it — but don't write off a property entirely if you don't get it!
The bare necessities
Although there are certain things that are necessary for your business to function, that doesn't necessarily mean those things need to look the way you're imagining them to look. Be prepared to approach certain needs from multiple angles in order to make them more achievable. If you can avoid being black and white with your needs, you can also avoid ruling out spaces that could be excellent choices — if you're willing to be a little more "gray."
For that reason, you should be prepared to explore a variety of alternatives, even ones that don't initially seem right for you. Give yourself time to explore all the options — being in a rush will limit your ability to think outside the box with more challenging spaces.
Doing the legwork to pursue everything you want in a perfect commercial space doesn't necessarily guarantee you'll find that perfect space — but being flexible and ready to compromise in your approach means you might be able to achieve the space you need from an angle you didn't expect.
Contact Manhattan Commercial Realty by phone at 212-624-9224, by email or online.
Where there's a lease, there is, inevitably, a lease renewal. And lease renewal time can mean different things for you depending on how you approach it. It's possible to negotiate improved amenities or inducements — basically your landlord's money going toward updates to your property. But, if you handle it poorly, lease renewal can unfortunately mean that you stay where you are with what you have, but pay more for it.
If you can manage to avoid these four mistakes, the former is more likely than the latter! Be sure you don't …
Get started late — As a tenant, time is power. If you're in a rush to get your lease renewed, your landlord holds all the cards. Ideally, you should begin the renewal process 9-12 months before your lease expires. And make sure not to rush the negotiating process. Take your time and negotiate for everything you want.
Fail to research — First, look into your landlord's current holdings. That way, you'll understand just how valuable your tenancy is to them, and you can strengthen your negotiation position. Also, get in touch with your neighbors. Other tenants leaving will mean your tenancy is more valuable, and other tenants' renewal prices may affect yours. Most importantly, find alternative leasing options even if you plan on staying. The minute your landlord believes you intend to stay put, you've lost the advantage. Having backup options is useful in case you do end up having to move, but they will also push your landlord to work harder to keep you.
Trust your landlord's broker — Ultimately, the landlord's broker is only looking out for one person's interests … and that person isn't you. Your landlord's broker's goal is to make as much money off of you as possible. Instead, work with a broker who has your best interests in mind and thoroughly understands the market: a tenant broker.
Aim low — The key to improving your lease instead of fighting to keep it at the status quo is this: Don't just negotiate not to get a worse lease, negotiate to get a better one.
A lease renewal doesn't have to mean increased rent without increased value. And if you hire a tenant broker, it doesn't even need to mean stress. Tenant brokers have the expertise and the experience to negotiate the best terms — and best of all, they're on your side.
For more information about making the most of your commercial space lease renewal in NYC, contact Manhattan Commercial Realty by phone at 212-624-9224, by email, or online.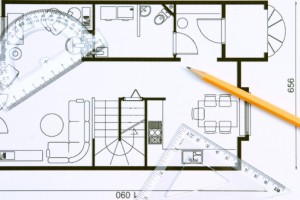 When you're looking for commercial space, there's a lot of concern about square footage — how many square feet do you need? How many square feet are in the space you like? How many square feet in that space can you actually use?
The fact is, you're really not interested in the square feet. What you really need to know is, "Does the space FIT my needs?"
Unfortunately, figuring that out is easier said than done. Even if you are able to see the space in person and dig out your trusty measuring tape, it will be difficult to imagine your business in such a different setting.
But what if you didn't have to just imagine it?
A fit test from Manhattan Commercial Realty lets you create a mockup of the space you're interested in. Our software will give you a simple map of the space that shows how all of your furniture and equipment can be arranged to meet the needs of your workers and customers. It is a quick, easy, and no-cost way to see if the space you are considering will really be a comfortable work environment.
To get started, all you have to do is answer a few basic questions:
How do you intend to use the space?
How many people will be working in the space at a given time?
What does your desired layout look like? It is individualized cubicles, an assembly line, or an open work space?
What type of equipment will you be bringing or what do you plan to add to make the space meet your needs?
And that's it! From there, we'll produce a layout to show you how the space can be used more efficiently for your business. You'll see visual representations that offer multiple options for layouts, so you can fully understand the possibilities that the space offers.
Why fit test?
A fit test offers several advantages over "eyeballing it."
First, it will prevent you from getting a space that won't work for your needs. If there is no way to create a space you love through the fit test, you'll know that it's time to move on to other properties — without having to commit to anything first. It will also help you streamline your move-in. Rather than wasting time dragging furniture and equipment around while you figure out the layout, you'll already have it planned and can focus on getting everything where it needs to be.
In addition, a fit test lets you think about the future. Sure, a space might work today … but how will it fit if the company expands or hires more employees? We can explore these possibilities with you to ensure that the space will be perfect for you in the long run, no matter how your company may change over the years.
You no longer have to envision your dream commercial space — you can see it for yourself! Contact us by phone at 212-624-9224, by email, or online.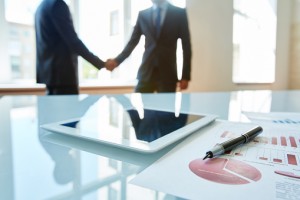 Being a business owner can be great — but it's also hard work. You have to be expert in every aspect of your business: products, services, operations, finance, sales, marketing, even IT. And on top of everything, you have to ensure your business has a PLACE to operate. Does that mean you have to become a commercial real estate expert now, too?
Of course not. You work with a real estate agent, right? But most agents are likely working for the landlords who own these properties and are more focused on making the sale than meeting your needs. They don't necessarily have your best interests in mind.
What you need is a neutral party who can honestly and helpfully steer you through the search for a great commercial property. You need a tenant broker.
A tenant broker is your own personal advocate who has expertise in the real estate market and connections to properties that are on the market (or will be soon). Tenant brokers are also knowledgeable about effective leasing rates and know how to improve the financial and competitive position of your business. Tenant brokers are experts at what they do: They understand the market, landlords, buildings, and history of your area better than anyone.
So what's the catch? There is none.
Tenant brokers are truly there to work for you.
First, they'll take the time to understand your business, goals, and strategy so they can help you define expectations for your space. After some research and scouting, they'll present you with options for properties they believe will be a good match.
And once you've found a place you love, they will negotiate the lease while working for terms most favorable to you — putting you in a position to renegotiate successfully when the lease is up.
Best of all, you don't have to pay a thing to take advantage of their services and expertise.
Finding a great tenant broker
When you're ready to start working with a tenant broker, be careful to choose the right one. Ask prospective tenant brokers these questions to ensure they will offer you the assistance you need.
Are you primarily a tenant advocate or listing agent?
Do you believe it would be a conflict of interest for us to work together?
Are you currently working on other projects? Would you have enough time to fully take on this project?
How knowledgeable are you about market conditions?
What is your reputation in your business or community?
Regardless of whether you are a New York native or new to the city, leasing space takes expertise. But working with an expert who represents your interests can make the process as stress-free as possible while ensuring that you get be best space the city has to offer.
Want more helpful tips like these? Subscribe to our blog.
For more information about leasing commercial space in NYC, contact Manhattan Commercial Realty by phone at 212-624-9224, by email, or online.